17.05.2017, 08:07
Mitsubishi Electric Corporation Develops Cyber-attack Detection Technology
OREANDA-NEWS.
Mitsubishi Electric Corporation (TOKYO: 6503) announced today that it has developed a cyber-attack detection technology that quickly identifies network traffic that deviates from predefined normal commands in the control systems of critical infrastructure. The technology detects ingenious cyber attacks disguised as normal commands targeted on critical infrastructure for electric power, natural gas, water, chemicals and petroleum without reducing the real-time control capability, which is expected to help ensure infrastructure stability.
Commercialization for electric power infrastructure is planned from around fiscal 2018. Other applications will be developed in collaboration with the Strategic Innovation Promotion Program (SIP) challenge for the cyber security of critical infrastructure.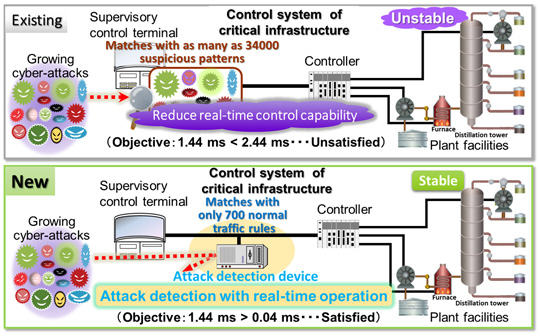 Realization of the new technology was supported by the results of a development project that was commissioned by the New Energy and Industrial Technology Development Organization (NEDO) and undertaken by the Control System Security Center (CSSC).